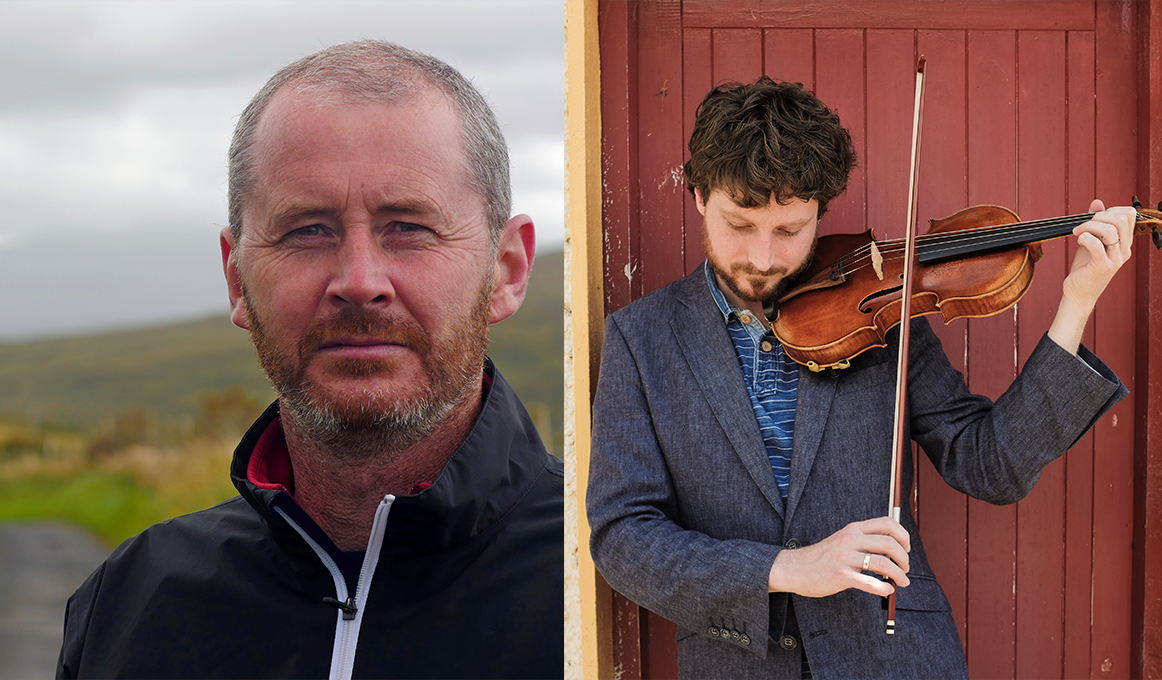 What to Bring When We Leave: Tom French & Danny Diamond
Friday, April 27, 2018 @ 5:00 pm
|
€10
MUSIC / POETRY
Cúirt in association with Solstice Arts Centre presents
What To Bring When We Leave is a collaborative commission culminating in a unique continuous live performance by poet Tom French (word) and music Danny Diamond (fiddle). Each artist stretches the other's narratives in spoken and unspoken airs, finding solace in the unexpected places between.
Tom French's poetry draws on the traditional arts, folklore and rural Irish life; he writes vividly about traditional music, the people who play(ed) it, and the context in which it lives.
"French's ability in each of his books, is to nd a way into such places, where the "beautifully executed wounds" are shown for what they are" JOHN McAULIFFE
As a traditional fiddle player, music archivist and researcher, Danny Diamond's compositions bring a corresponding unconventional sensitivity to a similar sphere that informs French's work. A unique What To Bring When We Leave publication of photography, poetry and music will accompany the tour.
"Seldom does a musician utterly inhabit a tradition while still expressing
him or herself with such originality" SIOBHAN LONG, THE IRISH TIMES
Duration: Approx 40 minutes
Tickets: €10 / €8 concession 
What To Bring When We Leave is a Solstice Arts Centre commission creatively produced by Belinda Quirke.