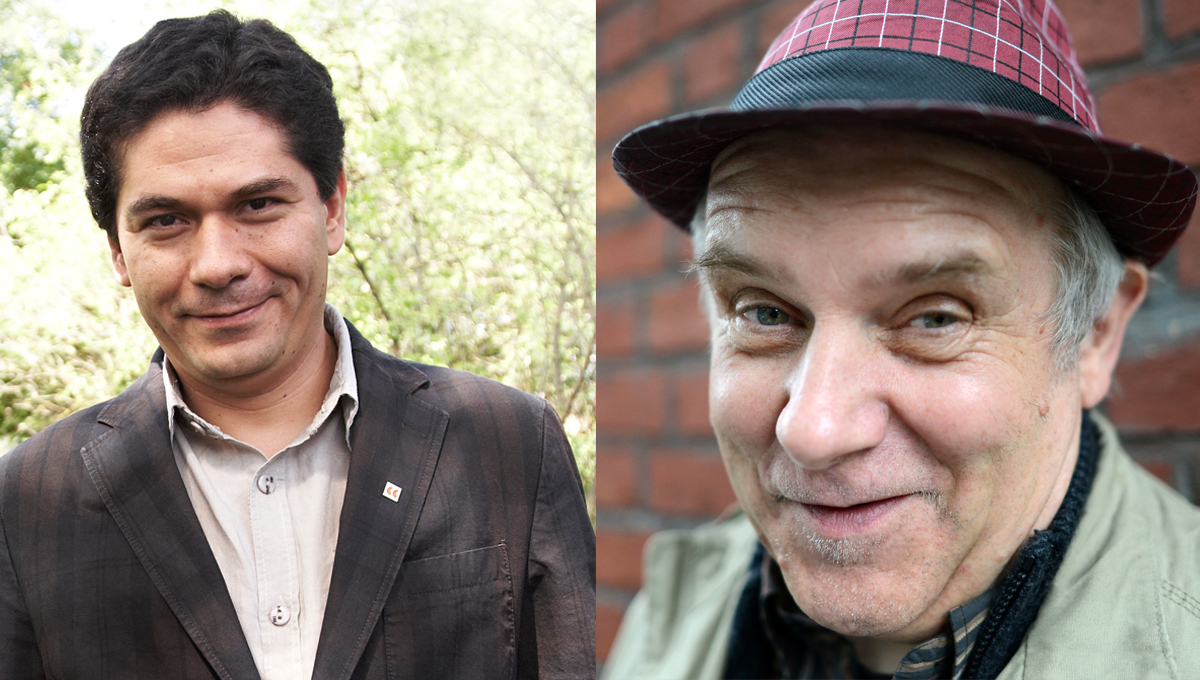 Juan Pablo Villalobos & Patrick McCabe
Friday, April 27, 2018 @ 8:00 pm
|
€14
FICTION
Juan Pablo Villalobos was born in Guadalajara, Mexico, in 1973. He is the author of Down the Rabbit Hole, Quesadillas, and I'll Sell You a Dog, all published by And Other Stories, and translated into many languages. He writes for several Spanish and English-language publications, and translates Brazilian literature into Spanish. He lives in Barcelona and is married with two Mexican- Brazilian-Italian-Catalan children.
"One of the wittiest, most whimsical, most enjoyable novels to have been published in Spanish for a long time." ALBERTA MANGUEL, THE GUARDIAN ON I'LL SELL YOU A DOG
Patrick McCabe was born in Clones, Co. Monaghan in 1955. His many published novels include The Dead School and The Butcher Boy. The director and novelist Neil Jordan has adapted two of his novels The Butcher Boy and Breakfast on Pluto into films. His novel Heartland which he describes as an "outlaw country song" and "electric hillbilly opera" is due from New Island in April.
"McCabe is a true original." JOHN BANVILLE
Chaired by freelance journalist and critic, JP O'Malley.
Tickets: €14 / €12 concession 
This event has kindly been sponsored by Galway Business School and Galway Cultural Institute.