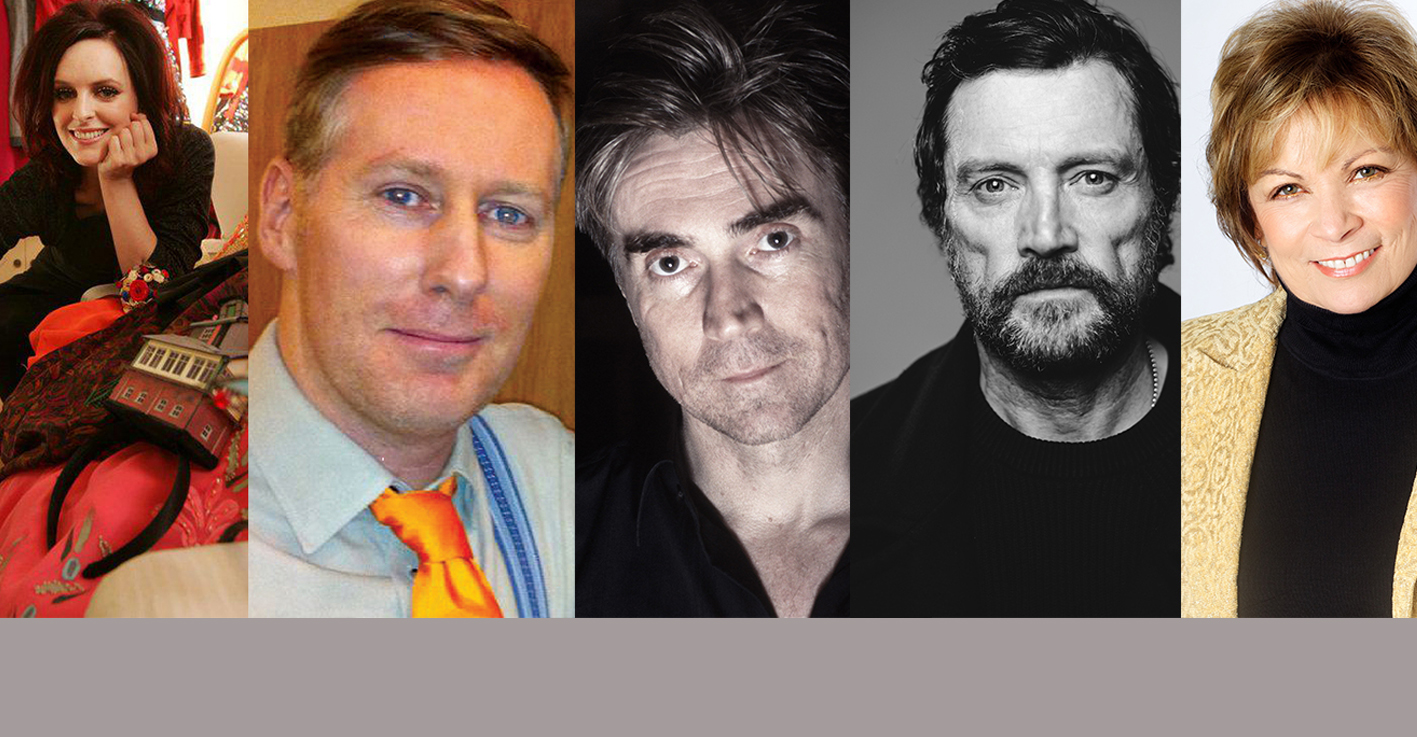 Lyrics of our Lives: The Art of Songwriting
Thursday, April 26 @ 8:00 pm
|
€18
NON-FICTION / MUSIC
Lyrics of our Lives: The Art of Songwriting is a unique event exploring the art of composing lyrics as a writing practice with five leading songwriters and musicians; Steve Wall (The Stunning); Julie Feeney; Paul Linehan (The Frank & Walters); Brendan Murphy (The Four of Us) and Sharon Vaughn, an undisputed legend in the world of songwriting.
As well as performing some of our favourite songs, they'll discuss the inspiration, anecdotes and the craft behind many songs including Brewing up a Storm, After All, Impossibly Beautiful and Mary.
The event will be chaired by award-winning freelance journalist, Tony Clayton-Lea, who writes about music, pop culture, film and travel.
Julie Feeney performs as a one woman show, with ensemble, with choirs or with full orchestra; and she composes, arranges and orchestrates all of her own music and words. Her three albums have been widely critically acclaimed internationally, receiving numerous awards.
Paul Linehan is the lead singer and songwriter with the Frank and Walters. He has been writing songs with the band for nearly 30 years. The band, who have recorded seven albums had a top 20 hit with After All. Their latest album Songs For The Walking Wounded received critical acclaim.
Brendan Murphy from Newry, Northern Ireland is the singer and principal songwriter with The 4 of Us who have notched up an enviable catalogue of timeless songs, including six top 20 Irish charting albums. Their latest album Sugar Island tells tales of growing up in the North in the 1970s.
Steve Wall is an Irish musician, actor and lead singer and songwriter with legendary Irish bands The Walls and The Stunning. Known for roles in Vikings, Silent Witness, Moone Boy, Rebellion and An Klondike, his latest project is playing the jazz musician Chet Baker in My Foolish Heart, due out this year. The Stunning's new album is Twice Around the World.
Sharon Vaughn is an undisputed living legend in the world of songwriting, having composed hits for a diversity of artists such as Willie Nelson, Randy Travis, Dolly Parton, Kenny Rogers, Boyzone and Agnes to mention but a few. In 2017 Sharon was honoured by the Country Music Hall of Fame with the 'Poets and Prophets, Legendary Songwriter' award.
Tickets: €18 / €16 concession
This event has kindly been sponsored by Róisín Dubh.