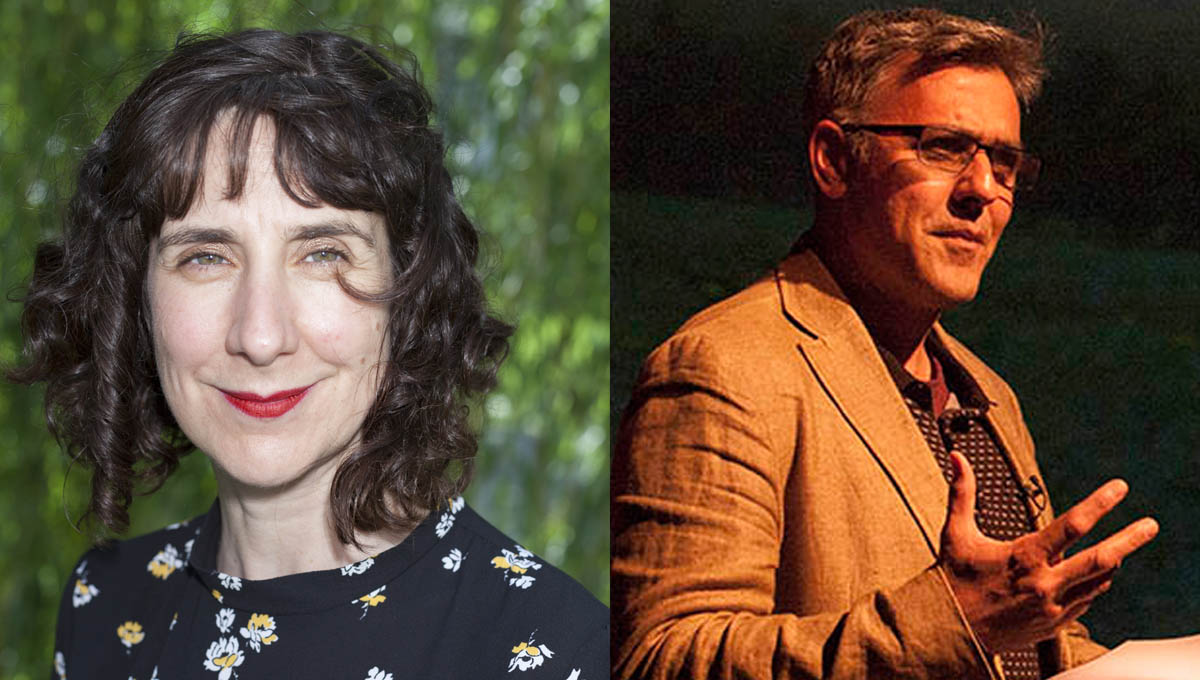 Sinead Morrissey & Daljit Nagra
Saturday, April 28 @ 1:00 pm
|
€10
POETRY
Sinéad Morrissey has published six collections of poetry, the most recent of which is On Balance. She has twice been the recipient of The Irish Times Poetry Now Award and in 2013 she received the TS Eliot Prize. On Balance was awarded the Forward Prize in 2017. She has served as Belfast Poet Laureate (2013-2014) and is currently Professor of Creative Writing at Newcastle University.
"Poet Sinéad Morrissey gains power with each collection. She's one of those generous writers whose images and structures open so invitingly that your response is to grab a pen and write back to her: in other words, an inspiration." Hilary Mantel
Daljit Nagra has published four books of poetry. His first collection Look We Have Coming to Dover! won the Forward Prize for Best First Collection in 2007. His subsequent two collections, Tippoo Sultan's Incredible White-Man Eating Tiger-Toy Machine!!! and his version of the Ramayana were nominated for the TS Eliot Prize. His latest collection is British Museum (2017). 
"Anyone experiencing the sinking feeling that poetry in Britain is becoming depoliticised, Nagra's work is a tonic." Sean O'Brien
Tickets: €10 / €8 concession