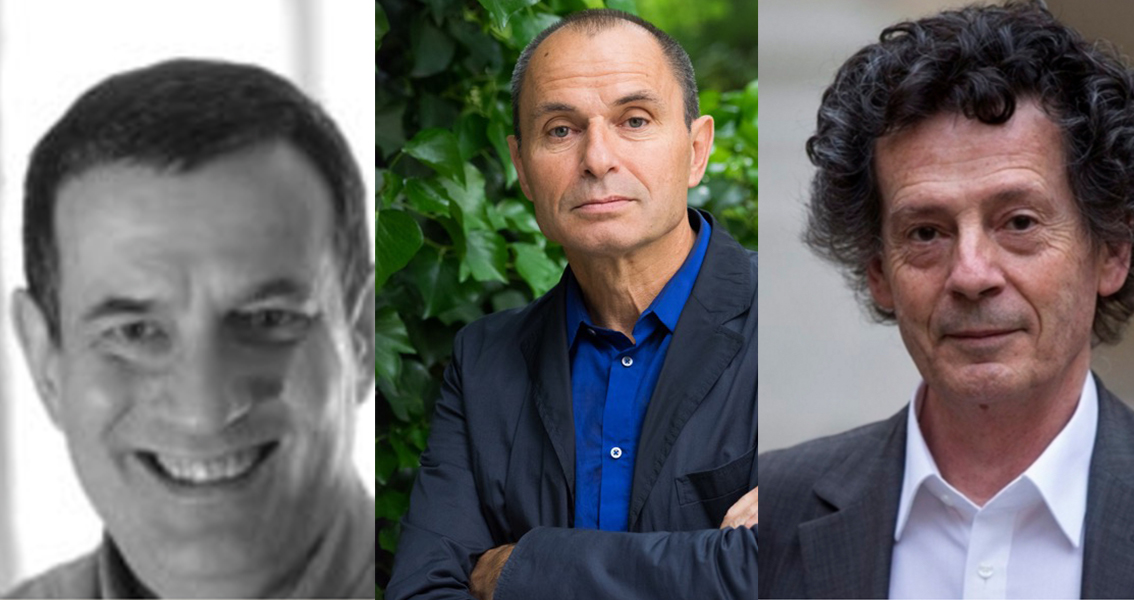 World Perspectives: Eduard Márquez, Norbert Gstrein & Hédi Kaddour
Thursday, April 26, 2018 @ 6:00 pm
|
€10
FICTION
This World Perspectives event aims to shine a spotlight on world literature and to provide access to a diversity of voices and cultures, while opening up new ways of seeing the world through world literature.  It brings in voices from outside our Anglophone literary world and it is hoped that in the discussion and Q&A, audiences will have access to a rich diversity of perspectives. The participating writers will all read from their work.
Eduard Márquez is a Catalan writer, and an advocate for Catalan independence. He is the author of poetry books, children's stories, tales and novels. He lives in Barcelona and is professor of Creative Writing at the Escola d'Escriptura de l'Ateneu Barcelonès. Brandes' Decision won three awards (2005 Octavi Pellissa Prize, 2006 Catalan Critics Prize and 2007 Qwerty Prize).
Read Eduard's article in The Irish Times about Catalan independence. 
"This novel resonates with detail and wonder; art, history and human experience as well as shafts of recognition exciting the senses and emotions." EILEEN BATTERSBY, THE IRISH TIMES
Norbert Gstrein, was born in the Tyrol, Austria, in 1961. He studied mathematics in Innsbruck and at Stanford, California. He is the author of the novels The English Years, Winters in the South and A Sense of the Beginning. His novels have been translated into more than a dozen languages. He lives in Hamburg, Germany.
"One of the foremost novelists not only of German, but of European literature." FRANKFURTER ALLGEMEINE ZEITUNG
Hédi Kaddour is a French novelist and teaches creative writing at the Gallimard literary workshop in Paris. His rst novel Waltenberg (Gallimard, 2005) was awarded the Prix Goncourt du Premier Roman and his last Les Prépondérants (Gallimard, 2015) the Grand Prix du Roman de l'Académie-Française.
"Brilliant scene-setting and resonant ideas make this a thinking reader's espionage blockbuster that – in David Coward's luminous translation – stimulates and grips." BOYD TONKIN, THE INDEPENDENT ON WALTENBERG
To be chaired by Dr. Kate Quinn, Lecturer with the School of Languages, Literatures and Cultures at NUI Galway.
Tickets: €10 / €8 concession
Presented in association with the French Embassy of Ireland and the Institut Ramon Llull for Catalan Language and Culture.