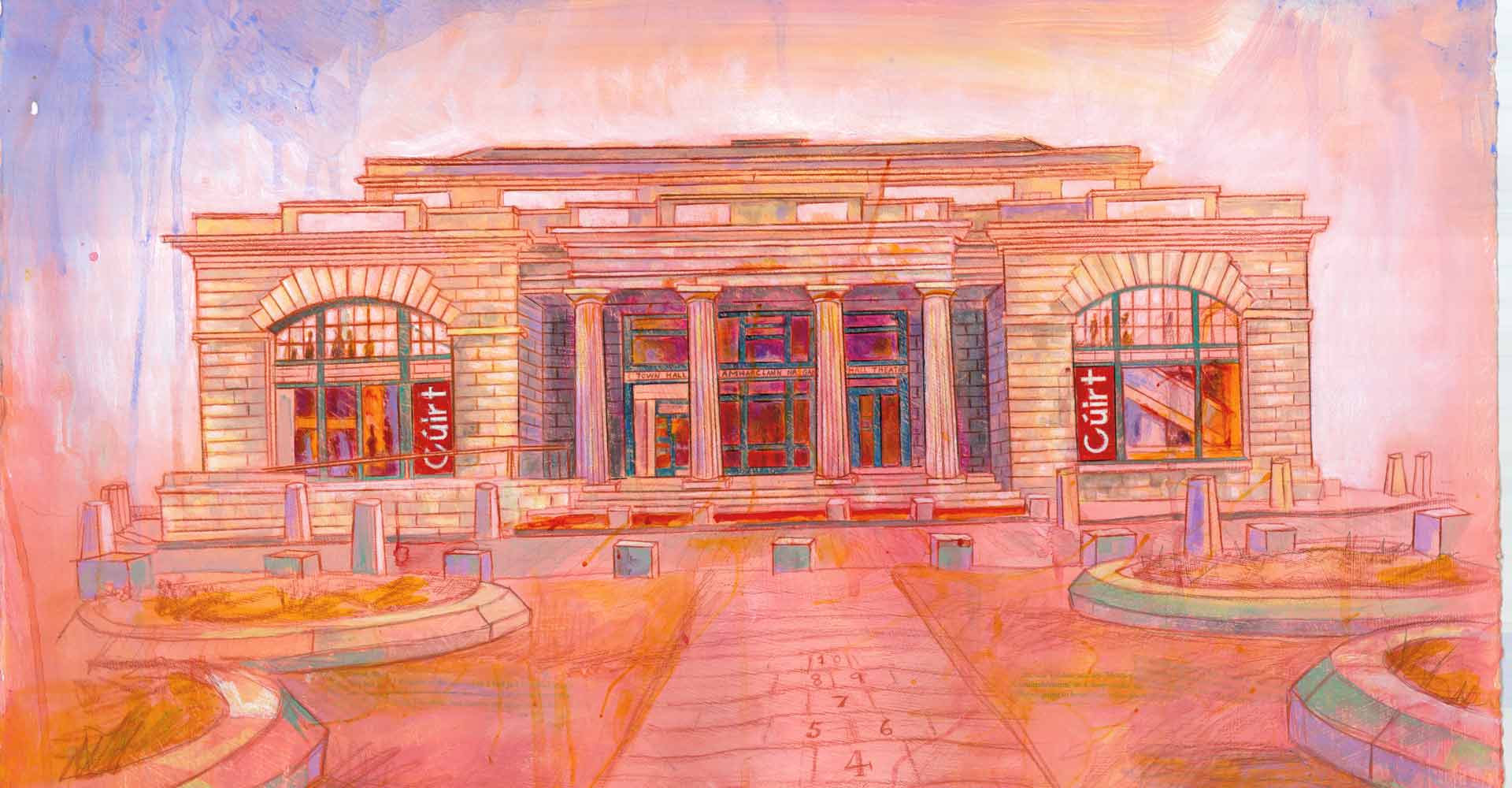 Frequently Asked Questions
What does the name Cúirt stand for?
The term 'Cúirt' is inspired by the Gaelic court of poets and so the festival arises from the idea of a gathering of like-minded people who share a love of literature, ideas and debate. This tradition has been the festival's inspiration ever since it was founded in 1985.
What type of events are on offer at Cúirt?
The Cúirt programme features poetry, prose, music and spoken word. It also includes theatre, talks, masterclasses, family events and exhibitions as well as the popular annual series of workshops and talks for children and teenagers, Cúirt Labs.
How Do I Book Tickets?
You can book tickets via the Cúirt website or you can call the Town Hall Theatre on 091 569 777. If you're planning on attending a lot of events, you might like to consider the Festival pass, or a Saturday day pass, which can be booked here.
Advance booking is recommended to avoid disappointment. However, it is frequently possible to purchase tickets at the venue.
Are there any free events?
Yes, from book launches to showcases to exhibitions, we have a number of free events. Cúirt also runs a series of free events in partnership with Galway City and County Library Services.
Do I need to book for the free events?
Advance booking is required for some of the free events. There is no advance booking required for the free exhibitions.
Do writers read from their work at Cúírt?
Yes, and this is very much part of the magic of Cúirt, to hear writers read their own work.
Where can I buy the participants' books?
A pop-up bookshop, run by Charlie Byrnes Bookshop, will be in operation at the Town Hall Theatre throughout the festival. Many of the books will also be available from Charlie Byrne's flagship store on Middle Street before the festival.
Cúirt is an international festival. Where do the writers come from?
In 2019, the international programme will feature writers from America, the UK, Albania, Poland, Ukraine, Italy, France, Slovenia, Croatia and Germany, as well as the very best of Irish authors.
It's my first time attending Cúirt. What do you recommend?
Welcome and we hope you have a wonderful Cúirt experience. Why not soak up the wonderful atmosphere at any of the 8pm events in the Town Hall Theatre.
Are there any showcases for emerging writers in poetry and fiction?
Yes, the Cúirt Over the Edge New Writing Showcase highlights emerging talent in poetry and fiction and features readers and winners from the popular Over the Edge Literary Series in Galway.
Winners of the 2019 Cúirt New Writing Prize will also join the showcase line-up and read from their winning entries.
Are there any family-friendly events for children?
Yes, we have a number of events for children and families including storytelling, talks and workshops.
Our Cúirt labs programme offers talks and workshops for children and teenagers.

Does Cúírt accept submissions? If so, when?
Cúirt annually invites writers, both emerging and established, who are achieving distinction within their literary communities, to participate. The festival aims to celebrate and shine a spotlight on national and international literary talent, as well as to promote the written word in poetry and literary fiction, and more recently, in non-fiction and genre writing. Cúirt is a curated festival; the Programme Director selects the artists who participate each year. Programming decisions are ultimately made in consultation with the festival board, and unsolicited applications are not actively sought. However, if you think you can offer something original and exceptional, and your book is professionally produced and an excellent read, you can still apply to appear (please see below). Please note that only a few writers who apply directly are selected as most authors are invited. Initially, and where possible, communication via a publisher or agent is preferable, to sort out practicalities. The annual Cúirt New Writing prize and Over the Edge prize are the traditional routes for an opportunity to read your work during Cúirt. Please see the New Writing prizes section for more information.
In 2019 the festival will have a specific period during which submissions for the 2020 programme will be considered. This window opens in Monday, 13th May 2019 and will close in Friday, 14th June 2019. Please keep your proposal as succinct as possible including a brief biog, press release and, if possible, a PDF of your book and link to a video clip of you reading your work. Any submissions received outside those dates will not be read. Given that we are a small team, it is not possible to provide feedback regarding unsuccessful submissions. Thank you for your understanding.