About Cúirt
Cúirt International Festival of Literature is one of Europe's oldest book festivals, and a leading voice for literature both internationally and across Ireland. Cúirt brings readers and writers together to tell stories, share new perspectives, and to celebrate writing, books and reading in all forms.
Through our festival every April and our year-round programme of engagement, we nurture a community of readers interested in the world, creating a space for conversation, debate and reflection.
What We Do
Rooted in Galway on the west coast of Ireland, we are committed to creating a space where the broadest audience is empowered to engage with books and reading, and a commitment to equality and inclusion underpins our core values.
We are proud to create a festival that showcases brilliant and diverse writing, championing new voices and celebrating Irish and international writing talent. At the core of Cúirt's programme lives an enduring curiosity, a desire to ask questions and to understand how we make meaning in a changing world. Cúirt contributes in essential ways to Ireland's literature ecology, providing an international platform for new writing, developmental opportunities for writers and the wider sector, and fostering and nurturing Ireland's nation of readers.
Cúirt Festival Team Members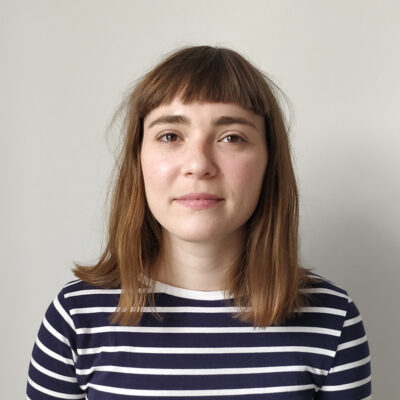 Manuela Moser
Director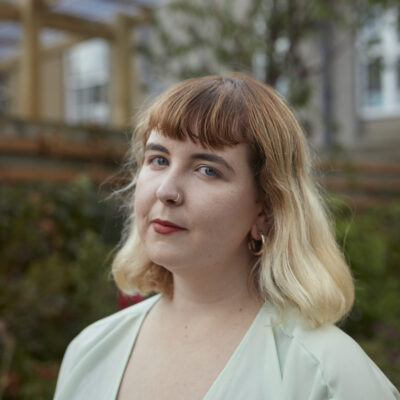 Aisling O' Riordan
Festival Manager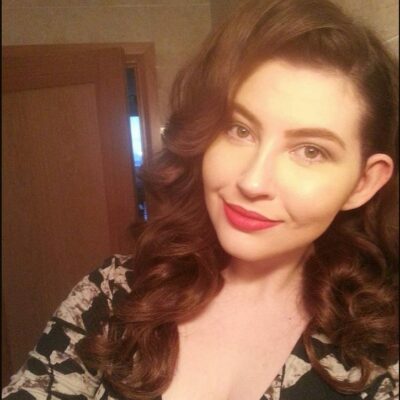 Jane Hanberry
Communications Manager
Board of Directors
John Caulfield
Chair of the Board
Vinny Browne
Board Member
Mike O'Halloran
Board Member
Alannah Robins
Board Member
Celine Curtin
Board Member
Mark Elliot
Board Member
Sarah Lynch
Board Member
Sarah Searson
Board Member
Eithne Verling
Board Member
Charlie Byrne's Bookshop
Cúirt is proudly supported by our festival bookseller, Charlie Byrne's Bookshop. Nestled in the heart of Galway, its seven rooms and over a hundred thousand new and second-hand titles are a magical space for any wandering reader to explore.
Find Out More
Frequently Asked Questions
What's Pay-What-You-Can ticketing? How do I decide how much to pay?
Over the past two years, we have learned that there are many people who would love to come to Cúirt, but aren't always able to. Financial barriers create a huge divide in who is able to access the arts and we are committed to exploring options that seek to address this imbalance.
As a trial initiative in 2022, Cúirt International Festival of Literature will introduce sliding scale ticketing for all in-person events. A strand of our events will remain livestreamed and free to access, with exact events to be confirmed when our programme launches.
Our events will be offered at four price tiers – €5, €10, €15 and €20 – and audiences will be able to select the price point which best reflects their means. In venues where allocated seating is used, you will still be able to select your seat.
As a festival we rely heavily on box office income to make ends meet and support our artists, and so in order to reduce risks around this initiative, we have placed some limitations on our sliding scale offer.
There will be a limited number of tickets at each level, and as such we would urge attendees to buy at the price point that is within their means. Please note that if you choose to purchase a ticket at a lower price tier, your choice may impact the ability of someone else to purchase a ticket.
When considering what price tier to purchase for an event, we would ask attendees to reflect on how much they would traditionally be able to pay for a ticket to an arts event.
We would also recommend thinking about your own financial situation and which of the following statements might apply to you before deciding.
I have limited expendable income**

I am able to buy some new items and I buy others second hand.

I may have access to financial savings

I have some expendable income.

I have access to financial savings.

I can always afford to buy new items.

I have an expendable income.
**Expendable income might mean you are able to buy coffee or tea at a shop, go to the cinema or a concert, buy new clothes, books and similar items each month, etc.
How do I book a subsidised place for an event with a set ticket price?
Please email info@cuirt.ie to book a subsidised place for an event.
I'm having trouble booking a ticket. Where can I get help?
This year our box office is managed by the Town Hall Theatre. You can contact them by phone, email or drop in.
Address:
Town Hall Theatre
Courthouse Square,
Galway,
Ireland
H91 H3C2
Telephone / Box Office: 091-569777
Email: thtsales@galwaycity.ie
What does the name Cúirt stand for?
The term 'Cúirt' is inspired by the Gaelic court of poets and so the festival arises from the idea of a gathering of like-minded people who share a love of literature, ideas and debate. This tradition has been the festival's inspiration ever since it was founded in 1985.
Where can I buy books from writers appearing at the festival?
Our festival bookseller, Charlie Byrnes Bookshop, has an online shop with a dedicated page stocking all your favourite writers appearing at Cúirt this year.
There will be a pop up bookshop at the Town Hall Theatre. We will also have the relevant books on sale at all venues before and after each event.
Does Cúírt accept submissions?
Cúirt does not have an open submissions process. Our planning for the following year normally takes place between August and December of each year.
If you are a writer or publicist interested in appearing at the festival, or an organisation who would like to partner with Cúirt, please get in touch via info@cuirt.ie.
Given that we are a small team, we may not be able to respond to every unsolicited query, though we will try our best.
Can I volunteer to help out at the festival?
Each year we recruit a large number of enthusiastic and dedicated volunteers for our annual festival. Volunteers are an important part of the Cúirt team and help to deliver an unforgettable experience for audiences and festival participants alike. To apply please fill out this application form: https://bit.ly/34fCsTb
What's the difference between an 'In Person' and 'Online' ticket?
An 'In Person' ticket allows you to physically attend the event at our venues in Galway. An 'Online' ticket provides you with a streaming link to watch the events from anywhere in the world!
Where is the festival taking place in 2022?
The festival will take place across three core venues; the Town Hall Theatre, the Mick Lally Theatre on Druid Lane and An Taibhdhearc (pronounced un tie-vyark), as well as our festival club in Carroll's of Dominick Street. The festival will also take place online through live-streamed events. Please note a ticket must be purchased for online events.
Is there a Festival Club?
Carroll's of Dominick Street Lower will host our festival club each night from 9pm.  Come unwind after a day filled with literature, or to continue the conversation sparked by the events (an added bonus is that Carroll's offers food so, if you're like me and crave a late night snack, look no further). There will be spoken word and DJs running each night from Wednesday – Saturday hosted by different authors appearing in the festival! 
Below are the COVID-19 restrictions* currently in place:
Face masks are no longer mandatory. However, they are still advised when on public transport and in healthcare settings
***Given the current Covid climate we would like to encourage attendees to wear a mask at all indoor events. ***
All restrictions on indoor hospitality and entertainment venues have been lifted. Proof of vaccination or recovery is no longer required to enter these premises.
Will tickets be available on the door?
The online box office at tht.ie will close one hour before each event. Tickets will be available on the door at each event's specific venue up to one hour before the event. Cash and card will be accepted. We advise booking all tickets in advance.