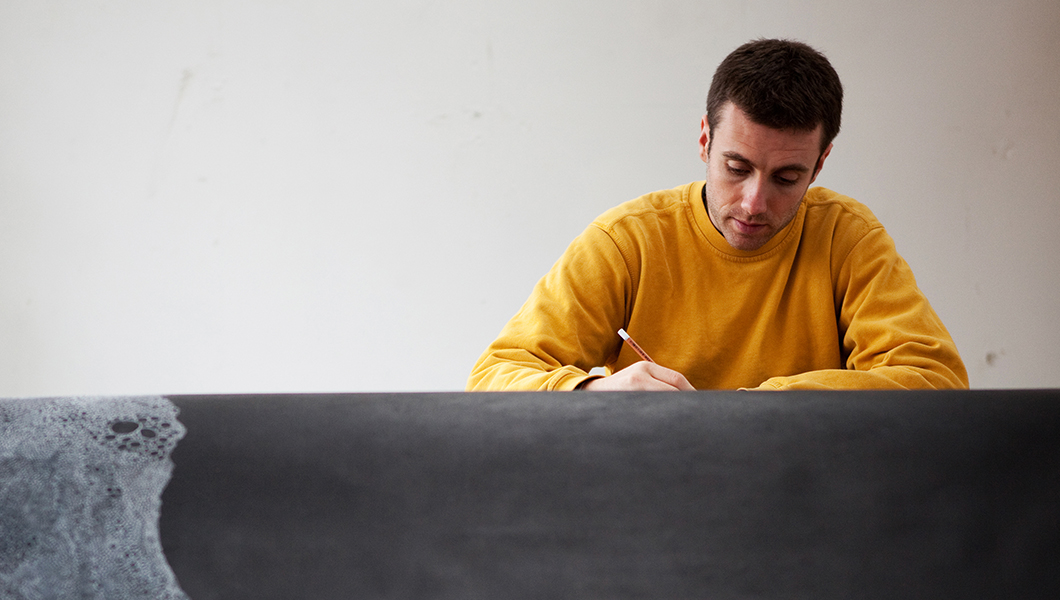 Artist's Talk with Sam Wintson
Sunday, April 29, 2018 @ 1:00 pm
|
Free
ARTIST'S TALK
*THIS IS A FREE EVENT BUT BOOKING IS ESSENTIAL. Book online here.*
Award-winning artist and writer Sam Winston will be talking about his collaboration with Oliver Jeffers on their New York Times bestselling book A Child of Books. Winston will be discussing the joys and pitfalls of collaboration, how they found new approaches to storytelling and why writing is a visual art.
We are delighted to feature one of Sam's illustrations from A Child of Books (by Sam Winston and Oliver Jeffers, courtesy of Walker Books) on this year's programme cover.
Age Recommendation: Aged 10+ 
SAM WINSTON EXHIBITION
An exhibition of prints and works by Sam will run all week in Galway Arts Centre. It includes his award-winning project with Oliver Jeffers, A Child of Books. Combining the rich landscapes of children's literature with intricately detailed typographic art, this exhibition looks to celebrate the power of classic stories through letterform and the art of the book. See here for more details.