Our Projects
Cúirt is more than a festival that takes place every April. Through our year-round programme, we create opportunities for writers at all stages of their careers, and events for readers of all ages. Through our outreach programmes, we support and empower new audiences and communities to enjoy books, reading and literature. Our goal is to open our doors to everyone who wants inside.
Cúirt New Writing Prize 2023
The Cúirt New Writing Prize, kindly sponsored by Tigh Neachtain in memory of Lena McGuire, is now open for submissions.
There are three categories: poetry, short fiction and prose and poetry in Irish.
Cúirt is delighted to announce that we now have a dedicated prize for prose and poetry in Irish. Over the past few years we have noticed the high calibre of entries in Irish to the Cúirt New Writing Prize, and we wanted to carve out space within the prize exclusively for these entries. Áine Ní Ghlinn will act as the inaugural judge for this category and pick one winner from the poetry and prose we receive.
The winner in each category will be awarded a  €500 cash prize and the opportunity to read at the 38th annual Cúirt International Festival of Literature which will take place in Galway between 18th – 23rd April 2023.
The closing date for submissions is Monday, 30th January 2023 at 5pm.
Learn More
Breaking Ground Ireland 2022
Cúirt International Festival of Literature and National University of Ireland Galway present Breaking Ground Ireland, a landmark project showcasing and celebrating 80 writers and illustrators from ethnic minority backgrounds, including Irish Traveller writers, from the island of Ireland.
Visibility is an important step in building a career as a writer and Breaking Ground will provide an opportunity for writers from culturally diverse backgrounds to build a platform for their work. Learn more about the project here.
Learn More
Irish Writers Centre Young Writer Delegates
The Irish Writers Centre/Cúirt Young Writer Delegate programme gives young writers aged 18 – 26 the extraordinary opportunity to immerse themselves in the festival, as well as contribute to it as active participants. The four selected young writers are given festival passes and full access to its events; they will also participate in readings and be engaged in writing activities leading up to, during and after the festival, enabling them to be immersed fully in both the online and physical literary landscape. During the festival, the YWD are supported by an IWC facilitator and local writer-mentor to reflect on the festival programme and their experience with it, and to share their views via Cúirt and the IWC's social media platforms.
Made possible with the generous support of Paddy Whiskey.
Learn More
PENxCommon Currency
Writer in Residence
Delivered in partnership with Cúirt, English PEN and PEN na hÉireann present the Common Currency Writer in Residence programme. Common Currency is a celebration of freedom of expression, and was created in the spirit of the PEN charter that 'literature knows no frontiers'.This project provided an opportunity for a writer from the MENA region resident in Ireland to become a writer in residence during the 2021 Cúirt Festival.  The selected writer was Suad Aldarra.
This residency was made in collaboration with the British Council.
Dinnseanchas Tautitotito Whenua
Dinnseanchas/Tautitotito Whenua is a ongoing commission project, delivered between Cúirt, WORD Christchurch and Cló Iar-Chonnact, with funding support from Ealaíon na Gaeltachta.
Though the physical distance between the Irish and Māori languages could hardly be greater, there are powerful connections between our cultures, landscapes, mythologies and colonial histories. Celebrating the imaginative potential of both Gaeilge and te reo Māori, this project commissions pair of writers in each nation to create new work in their mother tongues and then undergo a process of reciprocal translation. 
In 2021, writers Micheál Ó Conghaile, Máire Uí Dhufaigh, Hana O'Regan and Charisma Rangipunga presented their tautitotito whenua (reciprocal songs of the land). 
Cúirt Labs 2021
Creating digital workshop packs for schools across Galway city and county, Cúirt brought writers, illustrators, storytellers and zine-makers directly into classrooms through workshop modules that schools could participate in during class time, within the safety of classrooms or at home.  There were workshops for three age groups: 1st–3rd Class, 4th–6th Class, and Post-Primary (1st–3rd Year), as well as an Irish language workshop for all ages.
If you are a school or teacher and would like more information or to participate in next year's Labs programme, please get in touch via aisling@cuirt.ie.
This project was made possible with the vital support of Galway County Council.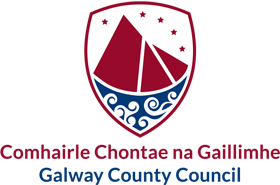 Irish Queer Archive Poet in Residence
In 2021, award-winning poet Seán Hewitt was appointed as the first poet in residence at the Irish Queer Archive. This project shines a light on the histories of the Irish LGBTQ+ communities; reflect upon Irish LGBTQ+ history; and support new work from Irish queer writers. His commissioned pieces will  be presented as part of the Cúirt festival in 2022.
This project is delivered in partnership with National Library of Ireland and is supported by the Arts Council Commissions Fund.