Join us for a virtual event as part of our Creative Europe funded project Read Me I am Yours. The event will comprise of readings by Nina Dragicevic, Shota Latashvili and Sibila Petlevski. The event will be hosted by Keith Payne.
Nina Dragičević a poet, writer, and a sound artist. She holds a PhD in Sociology. She is the author of a novel Kdo ima druge skrbi (en. Who has other worries), two collections of essays – Slavne neznane: Zvočne umetnice v konstrukciji družbe (en. Famous Unknowns: Women sound artists in construction of society) and Med njima je glasba: Glasba v konstrukciji lezbične scene (en. The music between them: Music in construction of lesbian communities) – and two poetry books – Ljubav reče greva (en. Love says go) and her latest book To telo, pokončno (en. This body, upright).
She is the recipient of the 2020 Župančič Award for her book Ljubav reče greva which was also included in 10 books from Slovenia – Critics' Choice 2020 as well as shortlisted for the Jenko Award 2019, Veronika Award 2019 and Kritiško sito Award 2020. In 2018, she received the Slovenian Knight of poetry Award – both in jury selection and people's choice categories. The same year she was presented the Outstanding Achievement Award of the University of Ljubljana and was shortlisted for the European award Palma Ars Acustica. Dragičević is a member of the Slovenian PEN and the Slovene Writers' Association.
Shota Iatashvili was born in 1966 in Tbilisi, Georgia. He is poet, fiction writer, translator and art critic. He has published a significant number of poetry collections, one novel, four works of prose and a book of literary criticism. In 2007 and 2011 he won the SABA Prize, and in 2020 – LITERA – Georgia's most prestigious awards, in 2009 International Poetry Award "Kievskie Lavri" (Ukraina), in 2018 polish literature award of Klemens Janicki for poetry book "Golden Ratio" and in 2018 Vilenica Crystal Award in Vilenica International Literary Festival (Slovenia).
His works have been translated into English, German, French, Italian, Dutch, Portuguese, Romanian, Chinese, Russian, Polish, Czech, Slovenian, Swedish, Finnish, Estonian, Latvian, Ukrainian, Belarusian, Turkish, Albanian, Armenian, Azerbaijanian etc. languages. 
Currently, he is editor-in-chief of the literary journal Akhali Saunje (newsaunje.ge) and consultant of Tbilisi International Festival of Literature (http://tbilisilitfest.ge).
Sibila Petlevski is a Croatian poet, playwright and novelist; an author of 23 books in different genres; member of L'Académie Mallarmé and l'Académie Européenne de Poésie. Awards: Crystal Vilenica Award 2020; Zagreb City Award (2015); 10th Women Playwrights' International Cape Town selection (2015); T-portal Award for the novel of the year (2010); Poeteka International Poetry Prize (2005); Berliner Festspiele TT-Stückemarkt (2005) ; Nazor State Award (1993). Her poetry is translated into Albanian, Bulgarian, Catalan, Dutch, English, French, Galician, German, Greek, Hebrew, Italian, Japanese. Macedonian, Polish, Portuguese, Russian, Slovak, Slovene, Spanish. Her sonnets written in English are represented in 50: A Celebration of Sun & Moon Classics anthology of world authors (Los Angeles, 1995). Recent poetry titles in translation: La oración azteca. La Zonámbula Editorial. Tlaquepaque, Jalisco, México, 2019; Les Mots des passe de l'oubli. Galerie Librairie L'Ollave: Rustrel, 2013. Page: www.sibilapetlevski.com
Keith Payne is the John Broderick Writer in Residence 2021. An award- winning poet and translator, collections include Broken Hill (Lapwing, Belfast, 2015); Six Galician Poets (Arc, 2016); Diary of Crosses Green, from the Galician of Martín Veiga (Francis Boutle, 2018), The Desert, from the Galician of María do Cebreiro (Shearsman, 2019, PBS Translation Choice) and Second Language, from the Galician of Yolanda Castaño (Shearsman 2020). He is co-editor of the forthcoming A Different Eden: Ecopoetry from Ireland and Galicia (Dedalus Press, 2021), director of The La Malinche Readings Ireland/Galicia and the PoemaRia International Festival of Poetry, Vigo.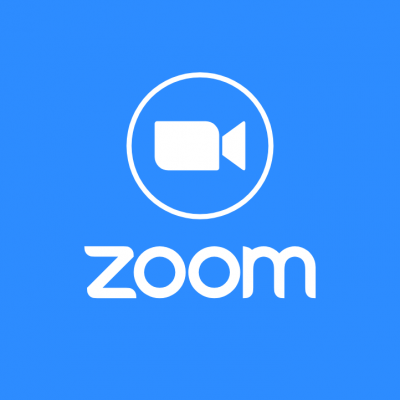 Event Location
Online (Zoom)
A link to the Zoom event will be emailed to participants near to the day of the event.
Book Now
Back to What's On