Join Sarah Thomas as she reads from and talks about her ecological memoir The Raven's Nest (2022). This beautifully vivid book is an exploration of how a week-long trip can change the course of a life, of falling in love with a man, the light and language of Iceland, and the old wooden house they make their home. It is a profoundly moving meditation on place, identity and how we might live in an era of environmental disruption.
 This event is inspired by the Icelandic tradition of kvöldvaka, and you are invited to bring along knitting, mending, and crafting projects to work on while Sarah reads from and talks about The Raven's Nest with Dani Gill.
Duration 2 hours
Kindly sponsored by Stitches Alterations and Haberdashery.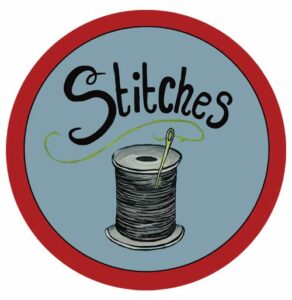 Sarah Thomas is a writer and documentary filmmaker with a PhD in Interdisciplinary Studies. She has lived from the equator to the Arctic and is committed to work that explores our entanglements with the living world. She has been a regular contributor to Dark Mountain journal, and her writing has also appeared in the Guardian and the anthology Women On Nature edited by Katharine Norbury. In 2020 she was nominated for the Arts Foundation Environmental Writing Award. She was longlisted for the inaugural Nan Shepherd Prize and shortlisted for the 2021 Fitzcarraldo Essay Prize. Sarah's debut memoir set in Iceland, The Raven's Nest, was published by Atlantic Books in July 2022.