03 March 2021
Winners of the 2021 Cúirt New Writing Prize
Cúirt is delighted to announce the winners of the 2021 Cúirt New Writing Prize
Congratulations to Bernadette Lynch and David Morgan O'Connor, winners of the 2021 Cúírt New Writing Prize in the poetry and short story categories respectively.
Sponsored by Tigh Neachtain and in memory of Lena McGuire, the New Writing Prize is a poetry and short story competition which encourages entries from writers all over the world. Poetry submissions are required to consist of three poems under 50 lines each and short story entries are limited to 2,000 words.
The judges for 2021 were Colin Barrett, winner of Penguin Ireland Prize, who judged the short stories category and Poet Stephen Sexton who judged the poetry category.
'I am moved beyond measure that my poems have won the 2021 Cúirt New Writing Prize competition. Galway has always been good to me; beginning with trips to Salthill as a child on holiday from England, onto days at the races, friendships and romance, and now such a thrilling affirmation of my poetry. Thank you. I only wish I could be with you in person to celebrate. It took a pandemic to hold me back. All the very best of luck with this wonderful festival and see you next year."    – Bernadette
"I'm overjoyed, overwhelmed, and overcome at being pulled out of the slush by Colin Barrett and the team at Cúirt. A little recognition puts a lot of much-needed turf on the creative fires, I'll use this warmth to face those empty snow-white morning pages. This story goes out to all those under-celebrated overworked teachers, who move to new communities and do their best every day. I imagine Mr. Solomon, my first French teacher, retired by a lit fire, glass of burgundy in hand, looking up from his dog-eared Edwidge Danticat or Alexandre Dumas, and having a good chuckle at all the white squirrels gathering nuts." – David Morgan O'Connor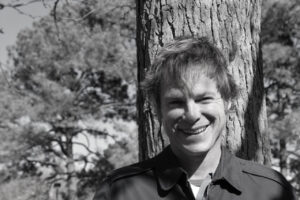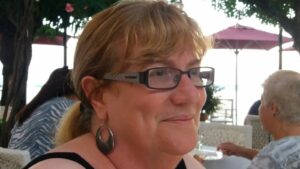 PRIZES
The winners in the poetry and short story categories each receive a €500 cash prize and the opportunity to read at the Cúirt/Over the Edge New Writing Showcase as part of Cúirt on Thursday April 22. Full details here.
Congratulations also to the following who made the shortlist:
Poetry
Winner: 'La Serenissima' ; 'Mi Paloma' ; 'Wicken Fen'
2nd: 'Separate' ; 'Softday' ; 'Icarus talks to Charon' – Jamie O'Halloran
3rd: 'Great Lives of Pope Joan' – Annie Hayter
Short Fiction
Winner: 'Antoine Solomon Takes A Job'
2nd: 'Circling The Chicken -Vijay Khurana
3rd: 'Sea Raven' – Victoria MacKenzie