04 April 2021
Bookmarked #11: Connections
This week we have compiled a list of all the events in the programme that deal with human connection with each other, our native language and the environment.
Our programme reflects the diversity of our changing world and the wealth of international and Irish writing talent that we've been lucky enough to read this past year. Many of the events we have put together look at how we connect with ourselves and our landscape (even if it's just 5km), and how we stay connected with each other. We also have some compelling Irish language events organised, focusing on how we connect with our native language.
Although we can't bring you Cúirt exactly as we'd hoped this year, we are deeply proud of the programme we've assembled. Our small, but tireless and talented team have created a diverse, wide-ranging and forward- looking festival with truly brilliant writers at its heart. We hope you'll love it as much as we do.
Opening Night Event: 'The times were grand in size and we were small'
Thu 22 April 20:30
Irish Standard Time
In 2020, many of our most basic assumptions about connecting with each other have been profoundly challenged. In a time when physical contact is no longer safe, or when we are stranded from those we love, or when the electric charge of a first touch with someone new is indefinitely postponed, what we might once have taken for granted takes on new meaning.
Join us for the opening night of our 2021 festival where we will be joined by writers, thinkers, storytellers and musicians, reflecting on their experiences of finding, losing, and maintaining connection throughout the past year.
Our MC for the evening, Louise Bruton, will join author Lisa McInerney, storyteller
and writer Oein DeBhairduin, non-fiction writer and mental health advocate Arnold Thomas Fanning, TikTok sensation and writer Una-Minh Kavanagh, songwriter Maija Sofia and data scientist and PENxCommmon Currency Writer in Residence Suad Aldarra for what will be a diverse and fascinating snapshot of life in Ireland during the strangest year of our lives.
Buy tickets to our highly anticipated opening night event here: https://www.cuirt.ie/whats-on/opening-night-event-the-times-were-grand-in-size-and-we-were-small/
The Disconnect: Roisin Kiberd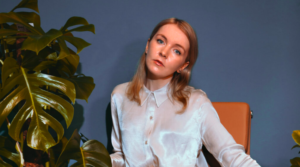 Fri 23 April 13:00
Irish Standard Time
Roisin Kiberd's highly anticipated collection of essays, The Disconnect, focuses on the ways we have evolved, and subsequently interact and live in, the High Age of the Internet. Drawing from her experiences in tech start-ups and online communities, Kiberd explores the digital lens through which we see culture and politics, both from a personal and universal perspective.
Roisin Kiberd's work has been published in The Dublin Review, Stinging Fly, The Guardian, Vice UK and Motherboard, where she wrote a column about internet subcultures. She lives in Dublin. The Disconnect is her first book.
Tickets: https://www.cuirt.ie/whats-on/the-disconnect-roisin-kiberd-with-joanna-walsh/
Mind Your Language: Having a Word with Ourselves
Fri 23 April 14:30
Irish Standard Time
We're grand talkers in Ireland, and not many of us would consider ourselves Gaeilgoirs – but language doesn't develop in a vacuum; our unique blend of Hiberno-English, from 'We do be giving out' to 'You've it ruined', draws heavily from Irish sounds, syntax, rhythms and vocabulary.
Writers Lisa McInerney, Manchán Magan and Darach Ó Séaghdha come together to discuss the connections between Ireland's two languages, the many dialects that have sprung from this deep well and the writing that has emerged under this influence over centuries of use.
Buy your tickets here: https://www.cuirt.ie/whats-on/mind-your-language-having-a-word-with-ourselves/
REIC – Ciara Ní É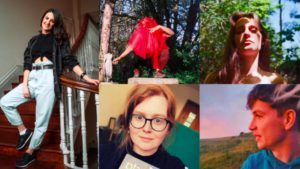 Fri 23 April 16:00
Irish Standard Time
REIC (pronounced 'wreck') is a bilingual, and often multilingual, spoken word event featuring poetry, rap, music, storytelling and everything else you can think of! It provides a welcoming space where Gaeilge is encouraged.
REIC is held monthly in Dublin and features at festivals such as Electric Picnic, Body and Soul and IMRAM.
Featuring performances from Osaro, Ellie O'Neill, Laoighseach Ní Choistealbha and Darragh Ó Caoimh, and MCed by Ciara Ní É, REIC promises to be a dynamic and exciting afternoon of poetry and music.
Ciara Ní É is the founder of REIC multilingual spoken word and an Irish Writers Centre ambassador. She has been published in journals including Aneas, Icarus and Comhar. She is a co- founder of LGBTQ+ arts collective Aerach.Aiteach.Gaelach. Her first collection is forthcoming.
This is a live event: https://www.cuirt.ie/whats-on/reic-le-ciara-ni-e/

Brandon Taylor: Real Life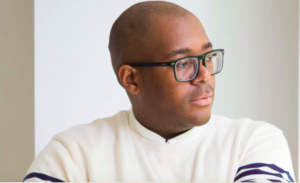 Thu 22 April 14:30
Irish Standard Time
Debut novelist Brandon Taylor's satirical, psychologically rich campus drama Real Life asks whether we can build relationships and find family even as we navigate, and recover from, our pasts, however complicated they may be.
Wallace is four years into a postgraduate biochemistry programme, in a life that's a world away from his childhood in Alabama. Following the death of his father, he is forced to weigh up his friendships and relationships to measure whether it's safe to let them in.
Real Life is a deeply affecting story about the emotional cost of reckoning with desire, and overcoming pain.
Brandon Taylor is the senior editor of Electric Literature's Recommended Reading and a staff writer at Literary Hub. He holds graduate degrees from the University of Wisconsin–Madison and the University of Iowa. His first book, Real Life, was shortlisted for the 2020 Man Booker Prize for Fiction.
For tickets to Brandon's event: https://www.cuirt.ie/whats-on/brandon-taylor-real-life/