04 April 2021
Bookmarked: One Week To Go!
With a little over a week to go until Cúirt 2021, we are literally counting down the days until we can bring to you a programme that we are so incredibly proud of putting together. If you haven't already had a chance to browse the fantastic range of events on offer, take a look at the brochure: https://www.cuirt.ie/wp-content/uploads/2021/03/Cu%CC%81irt-2021-Festival-Digital-Brochure.pdf
Building on what we achieved in 2020, this year brings a hybrid programme of events, broadcast live from Galway and recorded at the beautiful grounds of Ashford Castle – as well as some world class writers from distant shores. Over five action-packed days, we hope you'll fill your homes with brilliant stories and fascinating perspectives, and continue the conversations we started in our online festival community.
We have also included a recommendation from outside the festival, which we believe is an event not to be missed!
ROPES Literary Journal Launch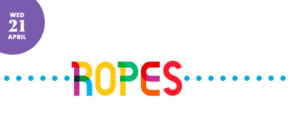 The ROPES Literary Journal is an annual publication produced by students of the MA in Literature and Publishing in NUIG. This year will mark its 29th edition. As a publication, ROPES is dedicated to providing a platform for emerging creatives, hosting a range of work including poetry, short stories, fiction and non-fiction. Each year, you can also find stunning visual art incorporated throughout the publication.
Join the team for an exciting evening of literary chats to celebrate the launch of ROPES 2021. Spend an hour chatting to renowned Irish poet, Kevin Higgins, about writing during the pandemic and how to keep your creativity flowing. Come along and listen to writers speak about their work and get an insight into their creative processes. The team will also be answering any questions you may have about the publishing process.
Check out the ROPES social media for more information closer to the date. They can be found @ROPESLitJournal on Twitter and Instagram. Find them on Facebook at ROPES Literary Journal.
The ROPES team have also just revealed the highly anticipated cover of the journal, and we have to say – it is absolutely stunning! You can pre-order a copy of the journal here: https://ropesliteraryjournal.mozello.com/catalog/item/ropes-2021-pre-order/
Tickets to the launch here: https://www.cuirt.ie/whats-on/ropes-launch/
Billy O'Callaghan – Life Sentences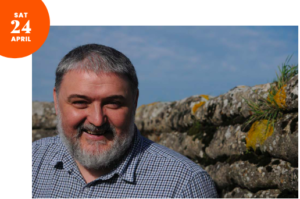 Join historian and host of the Irish History Podcast, Fin Dwyer, in conversation with award-winning author Billy O'Callaghan as they explore the intertwining themes of Irish history and class that pervade Billy's new book, Life Sentences. Featuring the story of a young girl who, having survived the Great Famine, leaves her home of Cape Clear for the mainland, Life Sentences brings the reader on an unforgettable journey of survival that spans over the course of three generations.
Billy O'Callaghan is the author of four short story collections, most recently The Boatman and Other Stories, and three novels, including the internationally acclaimed My Coney Island Baby which was shortlisted for the Royal Society of Literature's Encore Award. He has won a Bord Gáis Energy Irish Book Award for the Short Story and been a finalist for the Costa Short Story Award among numerous honours, and his books have been translated into a dozen languages. His latest novel, Life Sentences, recently published by Jonathan Cape, is a top 10 Irish fiction bestseller.
This is a live event. Tickets here: https://www.cuirt.ie/whats-on/billy-ocallaghan/
New Writing Showcase

Cúirt's annual showcase of emerging writers returns for 2021. Discover the best of new writing talent at the Cúirt New Writing Showcase. Presenting emerging voices in poetry and fiction, the Cúirt New Writing Showcase brings together writers involved in the Over the Edge Literary Series in Galway, the winners of the annual Cúirt New Writing Prize and our PENxCommon Currency Writer in Residence for a dynamic reading event.
Catch this exciting event at 13:00 on the 22nd of April.
Tickets here: https://www.cuirt.ie/whats-on/new-writing-showcase/
Finding Ourselves: Writing through the Queer Archive

When your sexuality and gender have been struck from mainstream history, writing can seek to uncover and rebuild this erased past.
We're joined by (soon to be) Irish Queer Archive poet-in-residence Seán Hewitt, and writers Chandrika Narayanan-Mohan, Kit Fryatt and Llaura McGee to discuss how a contemporary queer canon in Ireland serves to build a living history for LGBTQ+ writers today and what the existence of (and access to) a queer archive can do for future generations.
Spanning the many intersections of queer writing in Ireland today, our writers will also read their work and be joined in a discussion by moderator Mark Ward, poet and editor of international LGBTQ+ poetry journal, Impossible Archetype.
This is a live event.
Tickets here: https://www.cuirt.ie/whats-on/finding-ourselves-writing-through-the-queer-archive/
Boland: Journey of a Poet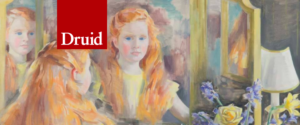 Cúirt cannot recommend booking tickets to this wonderful event enough. It's not part of the Cúirt programme, but we are so excited about it, we just had to include it in Bookmarked this week!
Eavan Boland is one of Ireland's great poets. Boland: Journey of a Poet is the story of her life as she told it, through her own poetry and autobiographical prose.
This world premiere theatre production will be live-streamed from The Mick Lally Theatre in Galway and performed by Siobhán Cullen.
Inspired by Eavan Boland's mother, the expressionist painter Frances Kelly, Boland: Journey of a Poet will feature the Irish artist Debbie Chapman who will paint a portrait of Eavan Boland during the live performances. The poster for this production also features one of Frances Kelly's paintings, a portrait of her daughter Eavan Boland as a young girl.
Boland: Journey of a Poet is the latest in the Druid at Home series of online theatre. Previously, they presented the world premiere of Sonya Kelly's Once Upon a Bridge and an encore screening of our 2020 production of The Cherry Orchard.
For tickets to the live-stream event: https://druid.ticketsolve.com/shows/873617442