08 April
,
Performance
/

Poetry

/
The Blossoming of the Evocative Tree
Friday, 08 April 2022, 7:00pm
Merlin Woods Community Garden / Free
With support from Creative Ireland
Voices of a Generation unlocking memories that inspire writing
The Voices of Doughiska Writers present a collection of original stories inspired by memories, imagination and the stories they have heard or drawn inspiration from in their own lives.
Through workshops in December and January this intergenerational group met to create their original work in a safe, creative space which facilitated self-expression through writing using a variety of methods to build confidence and the freedom to put those words to paper. In this event they are joined by poet and writer Sarah Clancy for an evening of stories, poems and performance.
This project was conceived by Friends of Merlin Woods and Cúirt International Festival of Literature whilst also linking in with the Ard Family Resource Centre in Ireland's most culturally-diverse area to engage the local community of Doughiska in creative writing as well as the performance of their very own material.
Facilitated by The Merlin Collective who create original, integrated and community-led projects; the long-term goal aiming to encourage the continuation of writing circle and opportunities for local writers and artists to perform at future events.
The event will take place in Merlin Woods Community Garden, Doughiska. Please wear weather appropriate clothing as this venue is outdoors.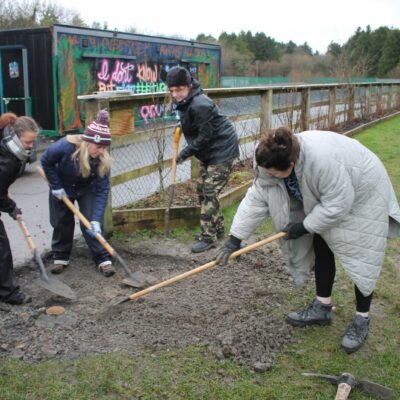 Event Location
Merlin Woods Community Garden
Merlin Park Woods, Doughiska Rd, Galway
Back to What's On