03 March 2021
Bookmarked #9 
Bookmarked is a compilation of entertaining recommendations from the arts industry, assembled each week by the Cúirt team. This week, following the launch of the Cúirt 2021 programme, we have decided to dedicate Bookmarked to the incredibly diverse range of female literary talent we will have on offer from the 21st – 25th of April. 
Maggie Nelson – The Myth of Freedom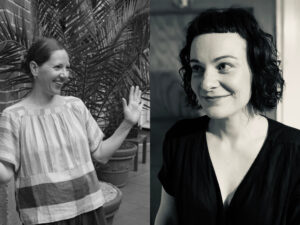 Maggie Nelson's transgressive work challenges the taxonomies of poetry and prose, as it challenges conventional wisdom about gender, queerness, parenthood, consciousness and the body. A philosopher, a memoirist, an essayist, Nelson's work has been celebrated by numerous major awards in the States, and enjoys a large and passionate readership on this side of the water. We are honoured to welcome her to Cúirt ahead of her new book, The Myth of Freedom, due for publication in autumn 2021.
She is joined in conversation by poet, critic and academic Gail McConnell, whose debut full collection, The Sun is Open, will be published by Penned in the Margins in September 2021. Their conversation will take place as part of Conversations on Craft, a series of webinars with live Q&As. These events will see contemporary Irish writers take a forensic look at how some of the world's best writers make their craft sing. These focused, illuminating discussions on form, structure and the creative process are not to be missed. 
Tishani Doshi – Girls are Coming Out of the Woods, Small Days and Nights and A God at the Door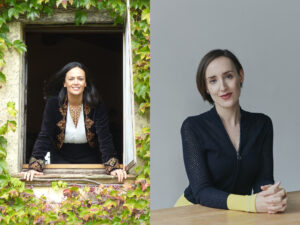 Tishani Doshi is a Welsh–Gujarati poet, novelist and dancer whose work thinks deeply about the alienations, connections, border-crossings and cultural exchanges inherent to modern living; questions of who we are and to whom we belong are never simple. Her most recent books are Girls are Coming Out of the Woods (poetry) and Small Days and Nights (fiction), and both have been shortlisted for major prizes internationally. Her upcoming poetry collection, A God at the Door, will be published by Bloodaxe in April 2021.
She is joined in conversation by poet, critic and dramaturg Jessica Traynor, whose most recent poetry collection, The Quick, was published by Dedalus Books in 2019. This event will take place on Wednesday, 21st of April.
Emma Dabiri – What White People Can Do Next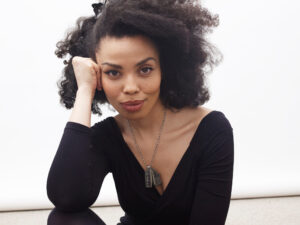 Emma Dabiri's second book, What White People Can Do Next, is a challenge to all of us taking the first tentative steps of standing up against a society that still struggles to move past narratives of Irish national exceptionalism.
Emma Dabiri is an Irish-Nigerian academic, activist, broadcaster and teaching fellow in the Africa department at SOAS and a Visual Sociology PhD researcher at Goldsmiths. Her 2019 debut Don't Touch My Hair was an Irish Times Bestseller and published to critical and commercial acclaim. The book also inspired a national conversation about race and hair and has led to changing regulations in schools and in the British army.
Emma will be joining us at Cúirt on Thursday 22nd of April.
Roisin Kiberd – The Disconnect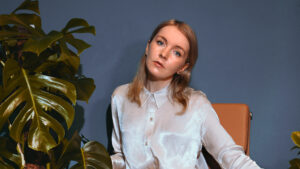 Roisin Kiberd's highly anticipated collection of essays, The Disconnect, focuses on the ways we have evolved, and subsequently interact and live in, the High Age of the Internet. Drawing from her experiences in tech start-ups and online communities, Kiberd explores the digital lens through which we see culture and politics, both from a personal and universal perspective.
She will be joined by Joanna Walsh, fellow author, performance artist and winner of the Markievicz award, whose forthcoming books on internet culture, Girl Online and On Screens: Living and Dying in an Age of Hyperaesthetics will be published in 2022 and 2023, respectively. 
Kiberd and Walsh will discuss their upcoming publications, as well as their themes: connection, and how we navigate life in the digital age. This event is scheduled for Friday 23rd of April.
Nuala O'Connor – Nora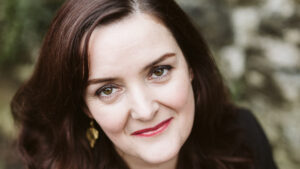 Galway native Nuala O'Connor returns to Cúirt to launch her latest historical masterpiece, Nora, into the world.
When Nora Barnacle, a twenty-year-old from Galway working as a maid at Finn's Hotel, meets young James Joyce on a summer's day in Dublin, she is instantly attracted to him, natural and daring in his company. But she cannot yet imagine the extraordinary life they will share together. All Nora knows is she likes her Jim enough to leave behind family and home, in search of more. Nora is a tour de force, an earthy and authentic love letter to Irish literature's greatest muse. 
"An exceptional novel by one of the most brilliant contemporary writers, this is a story of love in all its many seasons" – Joseph O'Connor.
Nuala will be joined in conversation by Elaine Feeney at Cúirt on Friday 23rd of April.
If you would like to book tickets to any of the above events, follow this link: https://www.cuirt.ie/whats-on/ .